Welcome to the ICT-DM' 2017 Conference Website
Welcome to the 4th International Conference on Information and Communication Technologies for Disaster Management (ICT-DM), hosted by the Chair for Information Systems and Supply Chain Management and ERCIS Competence Center for Crisis Management at the University of Münster.
Information and Communication Technologies have become key drivers of Crisis and Disaster Management with its uses ranging from the assessment of potential risks, provision of effective response during the occurrence of such disasters, as well as the evaluation in post-disaster phases to enhance the overall management before the next inevitable event takes place. Moreover, crisis management is a team effort and can only be improved by bringing together academics and practitioners to learn from each other and develop innovative and valuable ideas together.
ICT-DM aims at doing just that and we are excited to welcome colleagues from around the world to share the latest developments in research and practice. We look forward to a lively exchange of experience and knowledge from the researchers and their practitioner counterparts.

Kind regards and see you in Münster,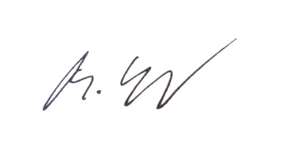 Prof. Dr.-Ing. Bernd Hellingrath
Latest news and updates
---
February 2, 2018
The published papers from ICT-DM 2017 are now available! Visit the Proceedings page for links to the IEEE-database.
---
November 23, 2017
The program for this years conference is now available!


---
October 24, 2017
Crisis Management is a team effort. We want to bring together academics and practitioners who are involved in emergency services, ad hoc planning, disaster recovery, etc. to learn about the latest research developments, share experiences and information about this area and develop recommendations.
Especially on Tuesday, 12th of December, a dedicated practitioners' day will take place, where the regular participants (mainly researchers) get the possibility to meet practitioners and get insights into existing innovations, practices and technologies in the area of crisis management. Such innovations can range from specific software solutions over new technologies to conceptual Best Practices.
Find more information about the practitioners' day and how to particpate here.
---
September 12, 2017
ICT-DM2017 will feature three promising and interesting keynotes held by speakers from research as well as practice. A variety of topics – ranging from ICT-desing over logistics decision support to semantics – will be covered.
Please, find more information on the keynote speakers' backgrounds as well as their presentations' content here.